We Support Canada's Economy
The wooden pallet and container manufacturing industry is comprised of establishments engaged in the production of wooden barrels, baskets, boxes, buckets, containers, container parts (shook), crates, drums, skids, pallets, etc.

According to Statistics Canada, there are 479 companies in the Canadian wood packaging sector that generated a total of $969,291,000 in sales in 2018.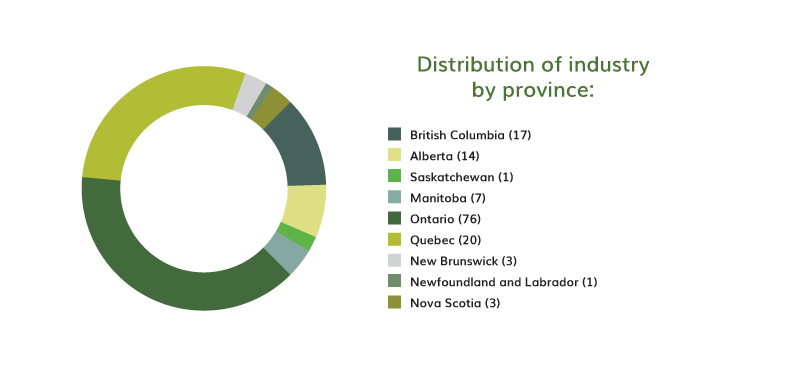 In Canada, 80% of the production comes from Quebec and Ontario. 84% is sold into the domestic market while the rest is mainly exported into the United States.
Exports
Exports have exceeded imports, in dollars. The United States remains the number one importer. The exports consist of wood packaging sold as a commodity, as opposed to pallets under load (i.e. when you're shipping something on a pallet). The latter is considered an implement of trade and is therefore not included in the export stats.
Some states have more than doubled their spending in the past two years.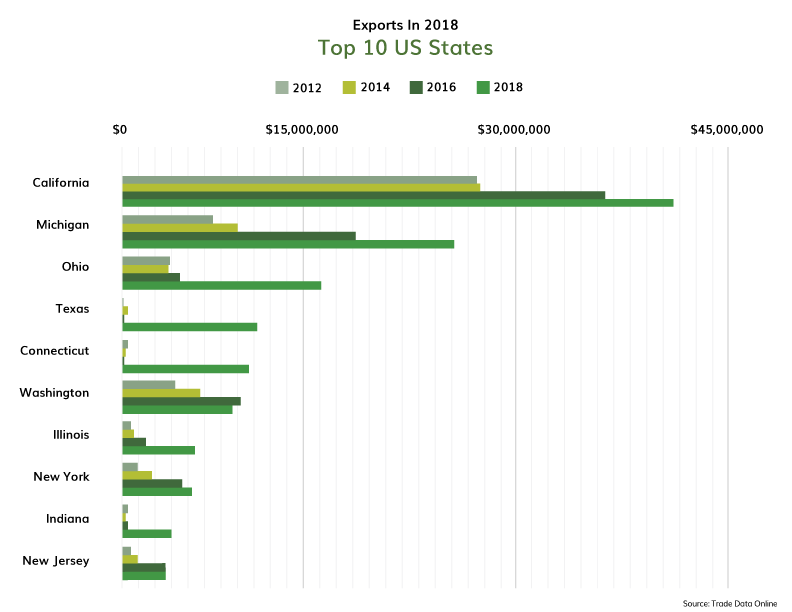 Our members
We have a coast to coast reach in our manufacturing membership.